Every account is managed within the context of an Organization entity, where you can collaborate on projects, share data and resources.
Organization setup
During the initial setup, an Organization is created and named, and is linked to your account. If your account does not have an Organization, contact our support team.
You cannot create additional Organizations, but can join existing Organizations. To join an existing Organization, request one of its admins to add you as a member.
Sub-Orgs and Client Orgs
Your customers/partners can have their own organization, so you can provide them with services and share projects.
Go to the relevant platform (either Dataloop.AI or any designated environment), signup by themselves, go through the onboarding process and create their organization.
Go to Contributors >> Add Labeling Company.
Enter company name and admin email ID, then click Add. The new company is added as an annotation manager in the project, and be able to provide services, add workforce from your organization, manage tasks, etc.
Active Organization (Active ORG)
As members of organizations, you have a context of 'Active organization'. You can view the currently active organization in the left-side menu.
Users with more than one organization membership can change their active organization by clicking on the Organization name dropdown list, and search or select the required organization.

Ownership of new projects

New projects are automatically set to be owned by the currently active organization, and be charged to them accordingly. Before you open a new project, ensure that you set the correct organization as the active organization.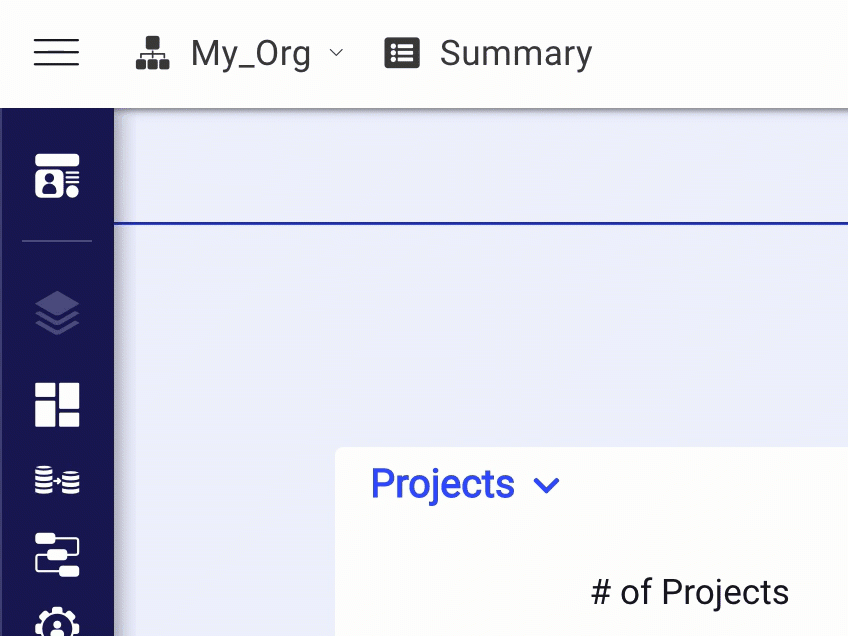 Organization Overview (NOC)
Select "Organization Overview" from the left-side navigation menu to view a summary of all projects, datasets, tasks, and members in your current "Active ORG".

Active tasks definition

Tasks that are not 100% complete are considered as active, and counted as part of active datasets and active projects, containing such active tasks.
Renaming Organization
Organization admins and owners can able to rename an organization.
Go to Organization Overview >> Ellipsis icon menu item >> Rename Org.
Rename the Orgnanization name.
Setting Paying-Account on Other Projects
Labeling service providers servicing their clients on the Dataloop platform need to account for all work and resource consumption that takes place in the project.
To set a service provider's account as the paying subscription on a project created by a different organization (for example, the project is owned by a client, by a service provider organization is paying for it):
A user from the service provider organization must be added to the clients' project with the role of 'Project owner'.
Go to the "My Dashboard" >> Find the project card** >>** Click the Elipsess icon action button >> Select "Set under [your organization name] account".

---
What's Next